Edmond J. Safra & Joseph S. Jemal Synagogues
Shabbat Yitro
Friday, January 21st
Minha, followed by Shir Hashirim & Kabalat Shabbat 4:43 p.m.
Candle Lighting 4:43 p.m.

Shabbat, January 22nd
Shahrit 8:30 a.m.
Shabbat Morning Program - Children ages 5-10, 9:30 -10:45 am.
Stories! Prizes! Games!
Minha & Seuda Shelisheet 4:25 p.m.
Arbit 5:25 p.m.
Shabbat Ends 5:43 pm
Rabbi's Class - after Habdalah
Shabbat Shalom!
Rabbi Isaac Farhi
***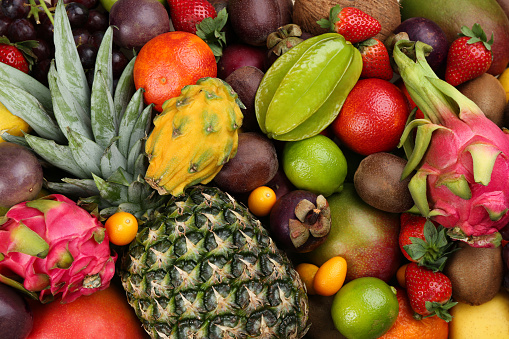 WEEKDAY PRAYER & CLASS SCHEDULE
Please join us daily for prayers
& breakfast followed by class.
Shahrit
Sunday 8:00 a.m.
Monday through Friday
Shahrit - 7:00 a.m.
Followed by breakfast & class.
Minha & Arbit - 4:30 p.m.
*********************************
For More interesting ideas on the Perasha
CLICK THE LINK BELOW:
https://yoseffarhi.com/blogs/

*********************************

The Synagogue's Learning Program is the highlight of our week!
The delicious food, spirit and atmosphere is an incredible experience to be a part of.
Join our growing crowd on Monday & Wednesday evenings. We need to keep the spark of Torah Learning ignited in our lives now more than ever, to combat all the darkness and confusion in the world.

Special Thanks to all Our Generous Learning Program Sponsors:
David Aizer • David Bawabeh • Joseph Bibi • Joseph Bildericci • Gaby A. Chehebar • Jojo Chehebar • Chab Chraime • Alie Cohen • Joey Cohen • Raymond Dayan • Matthew Dweck • Rabbi I. Farhi • Joey Harary • Alan Jemal • Greg Jemal • Elliott Mishan • Max Mizrachi • Richie Mizrachi • Abraham Mosseri • Eli Nahmias • Morris Nahmoud • Isaac Oved • Murray Sarway • Joseph Shamosh • Elliott Simhon • Henri Simhon • Jonathan Smouha •David Chabott • Isaac Hanon • Raymond Habert • David Mosseri • Morris J. Setton • Solomon Smeke and many others.

Learning Program is held Monday & Wednesday Evenings:
Delicious Hot Dinner Served 7:00
Followed by Learning 7:30 - 8:30 pm

Classes are given by:
1- Rabbi Isaac Farhi
2- Rabbi Shlomo Haber
3- Rabbi Sammy Sitt

***
Please contact the Synagogue office to sponsor a night of learning: safrashulnj@gmail.com
****

FOR INTERESTING IDEAS ON THE PERASHA
CLICK THE LINK BELOW:
https://yoseffarhi.com/blogs/
The Gift of Time
Imagine there is a bank which credits your account each morning with $86,400.00, carries over no balance from day to day, allows you to keep no cash balance, and every evening cancels whatever part of the amount you had failed to use during the day.

What would you do? Draw out every cent, of course!

Well, everyone has such a bank. It's name is time. Every morning, it credits you with 86,400 seconds.

Every night it writes off, as lost, whatever of this you have failed to invest to good purpose.

It carries over no balance. It allows no overdraft.

Each day it opens a new account for you.

If you fail to use the day's deposits, the loss is yours.

There is no going back. There is no drawing against the tomorrow.

You must live in the present on today's deposits.

Time waits for no one. Yesterday is history. Tomorrow is a mystery. Today is a gift. That's why it's called the 'present.'

As the saying goes, to realize the value of ONE MINUTE, ask a person who missed the train. To realize the value of ONE SECOND, ask a person who just avoided an accident. To realize the value of ONE MILLISECOND, ask the person who won a silver medal in the Olympics.
Let's value our time!


Fri, January 21 2022
19 Shevat 5782
Deal, NJ
Today's Calendar
---
Friday Night
Shabbat Day
Shaharit

: 8:15am
Shabbat Ends

: 5:43pm
Habdalah

: 5:44pm
This week's Torah portion is

Parshat Yitro
Candle Lighting
Habdalah
Motzei Shabbat, Jan 22, 5:44pm
Shabbat Mevarchim
View Calendar
Zmanim
Alot Hashahar
5:49am
Earliest Talit - Tefilin
6:21am
Sunrise
7:14am
Latest Shema
9:40am
Zman Tefillah
10:30am
Hatsot (Mid-Day)
12:08pm
Minha Gedola
12:32pm
Minha Ketana
2:59pm
Plag HaMincha
4:00pm
Candle Lighting
4:43pm
Sunset
5:01pm
Nightfall
5:45pm
More >>
Fri, January 21 2022 19 Shevat 5782